Sincere apologies for not writing for a while... You know how life goes.
Right then, one of my favourite topics... SHOES! Yes, not to be stereotypical of the female gender, I am in love with shoes! I adore looking at photo shoots from my favourtie people and bands and so on, and seeing the shoes they wear. I love the pin-up, retro and burlesque styles - for me they are so beautiful. I also think that shoes can really make an outfit! One thing I always struggle with is finding shoes that I like AND in my size. I have tiny feet (UK size 3).
This makes it nearly impossible to buy beautiful gothic shoes.... or so I used to think! (I am now building up a collection of amazing shoes, to include Demonia boots, Iron fist shoes, Dr Martens and so on!)
My advice for buying the most fang-tastic footwear:
- NEVER be scared to visit shops you would normally not be seen dead in. You can sometimes be surprised at what you find in the shoe section!
- NEVER buy without trying on (unless there are free returns!). Much like bra's, never just assume that because you are one size in one store, you are ''officially'' that size. This is also true with style. Flat shoes may mean you are one size, but in heels you may be another. You get the point.
- The internet is your friend. My most treasured shoes have come from cyber-space ♥
- At first, go for shoes that can go with several outfits - that way, you get good use/wear from them and they become good value for money.
- A pair of shoes can make an awesome addition to your Christmas/Birthday list! We all know in the current economic climate that prices are going up - so with Christmas coming, hunt for a pair that you like, then show (or print a picture) them to your Mum/Dad/Boyfriend/Other and stick them on your list :)
Some of my personal favourite brands include Iron Fist, Pleaser and Demonia. You can get a great idea of all the shoes in the gothic/alt genre by searching the internet for things like ''burlesque footwear'' or ''gothic footwear''.
Some great examples of gothic/alt shoes I've found on the internet:
Iron Fist shoes! ♥
Bordello Shoes ''Teeze''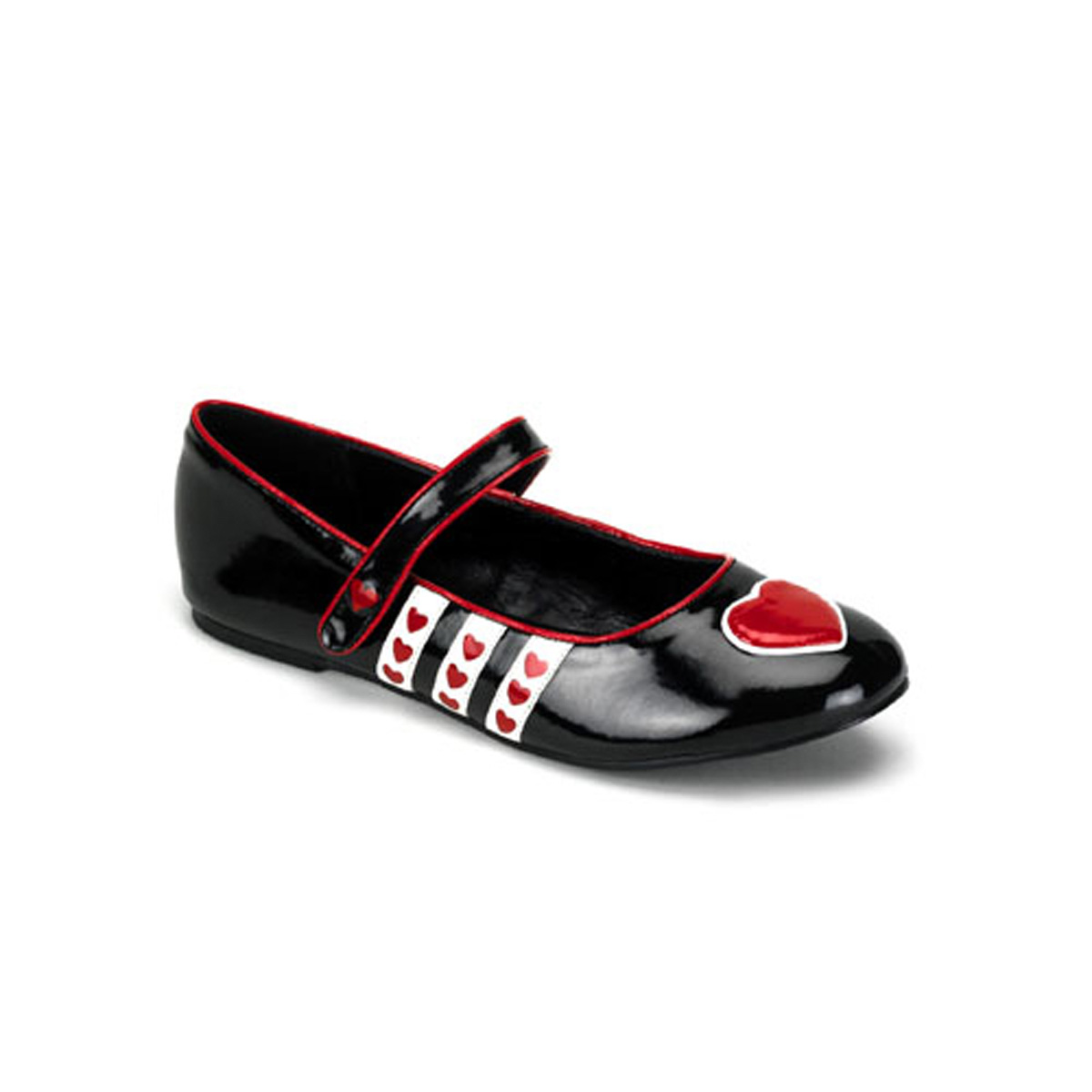 Pleaser USA - Do cute flats and heels! ♥
Demonia


As you can see, there is so much variety! You can have heels, flats, boots - and no compromise on style! You just have to look for it. Another tactic you can use is to check out sites like Ebay in order to get some good deals and savings! I found a pair of patent black Dr Martens in my size on Ebay and saved around £25 off the original price!
Happy shoe shopping :)
Candy x