I just found the creepiest collection of dolls I've ever seen. Really, I'm sure I will have nightmares tonight after only seeing the pictures of these dolls. So
if you are susceptible or get scared easily
DO NOT LOOK AT THIS DOLLS!
I don't want to imagine what it would be like to actually own one...and keep it in the bedroom. But I think even knowing it's still locked inside its box would anyway make you feel really uncomfortable..!!
These are some examples of the dolls: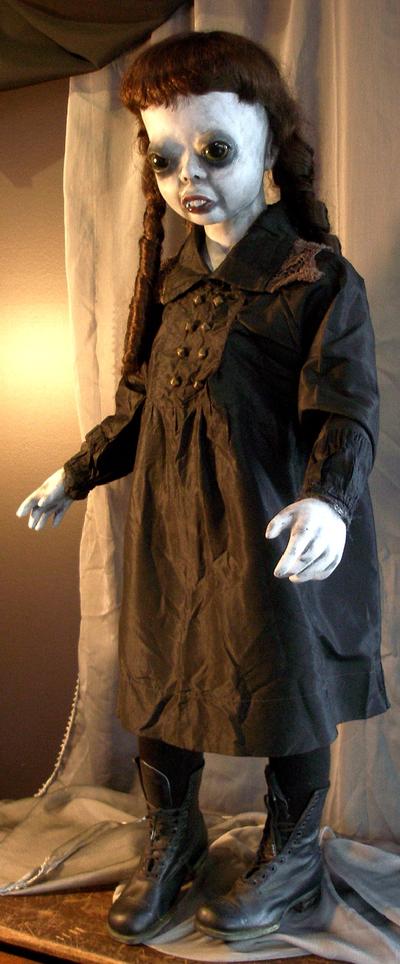 I think this dolls are the incarnation of the word "horror"..what do you think?
The artist's name is D.L. Marian and you can see other creations in this site: