Twixt
is a 2011 horror thriller film written and directed by Francis Ford Coppola starring Val Kilmer and Elle Fanning and full of gothic elements from ghosts to vampires, and even the character of Edgar Allan Poe is involved in this movie!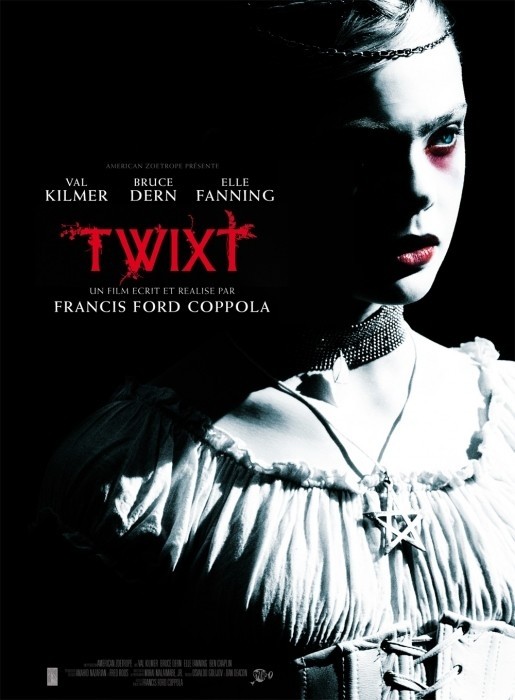 Writer Hall Baltimore (Kilmer), in career decline, comes to a small town during a book tour, and becomes involved in the murder investigation of a young girl. In a dream, he is approached by a youthful ghost named V (Fanning), whose connection to the murder is unclear..
In an interview with The New York Times, Coppola discussed the origins of the film, which he said "grew out of dream [he] had last year – more of a nightmare" and "seemed to have the imagery of Hawthorne or Poe."
He continued: "But as I was having it I realized perhaps it was a gift, as I could make it as a story, perhaps a scary film, I thought even as I was dreaming. But then some loud noise outside woke me up, and I wanted to go back to the dream and get an ending. But I couldn't fall back asleep so I recorded what I remembered right there and then on my phone. I realized that it was a gothic romance setting, so in fact I'd be able to do it all around my home base, rather than have to go to a distant country"